Make a difference, volunteer at the American Canyon Chamber!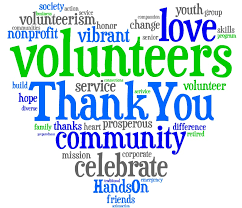 The American Canyon Chamber of Commerce has several opportunities for you to help build and inspire our business and residential community. Each opportunity gives you a chance to grow your professional and personal network while having fun and doing something for a cause. Volunteering in general can help you make friends, learn new skills, advance your career, and can even help you feel happier and healthier.
Whether it is welcoming visitors to our city and the Napa Valley, putting together community building celebrations, organizing economic development events, or working directly to foster successful businesses, we have opportunities for you to get up, get out, and make an impact in American Canyon. Keep reading to learn more about each option so you can choose which opportunity is right for you.
Chamber & Welcome Center Volunteer:
Meet people from all around the globe and share your favorite experiences and places to visit in Napa Valley and the Bay Area. In addition to interacting with visitors, there are also opportunities to interact with local businesses to learn more about them and meet people in the community as well. All volunteers will be invited to business socials and have chances to go to different training events to learn more about tourist facing businesses in the valley… and even sample some of the goods too!
The MET:
Looking for a fun way to meet new people while supporting local businesses? Join The MET (Membership Engagement Team) and meet four times a year at varying local businesses to show support and make new friends. These meetings are more social in nature and occur afterhours, typically for dinner or happy hour. Come spend a few dollars to support local and mix and mingle with us!
Event Volunteer:
Throughout the year the American Canyon Chamber of Commerce plans and carries out several events to support member businesses and to bring businesses and residents together. We need your help! Whether it's joining the events planning committee to help with logistics or being an extra set of hands the day of the event, you can make a huge impact on the quality of life in our community by simply giving a few hours of your time each year. Let us know what interests you and where your strengths lie. These events depend on volunteers to make them exciting and memorable for the community.
Why should you volunteer?
Volunteers are critical for helping the chamber achieve its goal of improving the overall quality of life in its community.
Top five personal reasons people volunteer:
To improve my community
To help the common good
To support something, I am passionate about
To feel connected to the community
It makes me happy
Top five business skills learned from volunteering:
Leadership
Communication
Teamwork
Problem-solving
Planning and organization skills
Ready to be a part of something great? Fill out this form to start the application process.